Dr. Maryam Haeri, DDS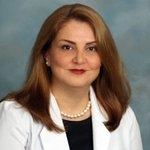 Dr. Maryam Haeri received her undergraduate degree from the University of Maryland. After graduating, she attended Howard University School of Dentistry where she completed her Doctor of Dental Surgery (DDS) degree in 2002. Dr. Haeri has been practicing dentistry for the last fifteen years in Maryland, Virginia and mainly in Washington, DC.
"I am passionate about my work as a dentist and I am committed to treating all of our patients like members of our family – with the same level of care and attention. My greatest satisfaction comes from helping a fearful patient who has had negative dental experiences in the past overcome those fears with a very positive and comfortable experience."
Dr. Haeri is a member of the American Dental Association and the D.C. Dental Society. She received the Top Dentist Award in 2014 and 2015.
When not providing gentle and compassionate dentistry to her patients, Dr. Haeri enjoys swimming, reading and walking.
Our Location
Infinite Smiles DC
1145 19th St. NW #508
Washington, DC 20036
Tel: (202) 849-3626
New Patients: (202) 568-6968
After Hours: (202) 826-7000
Fax: (202) 849-3598
Office Hours
Mon: 8:00 am – 5:00 pm
Tues: 8:00 am – 5:00 pm
Wed: 8:00 am – 5:00 pm
Thurs: 8:00 am – 5:00 pm
Fri: 8:00 am – 2:00 pm
Sat: By Appointment

After hour & weekend
appointments available